Educational Visits
Friends of Sorrento offers a wide choice of excursion destinations and educational activties that can be arranged to suit a range of curriculum requirements. These could include History, The Classics, Geography, Art, Music, Travel and Tourism, Latin and Italian. In addition to the wide choice of locations listed below, the students can also enjoy less formal subject related activities such as 'treasure hunts', art classes, ice cream making demonstrations and tastings, town and country tours on special buses.
Organises are provided with full UK based support to produce an itinerary that suits their visit objectives together with accommodation, transport and inspection visits. A Sorrento based representative is allocated to each visiting group, for the trip's duration, to assist the organiser and answer any queries. Supportive promotional leaflets can also be produced for distribution to parents and potential sponsors. View example leaflet.
The Sorrento based representative will also provide full support during pre inspection visits to ensure the organiser obtains the necessary information to satisfy the requirements of their school and LEA risk assessment and safety management systems and guidelines.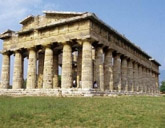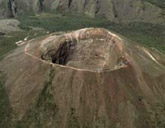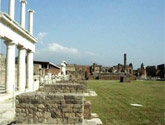 Choice of excursions and tours
Pompeii
Herculaneum
Vesuvius
Naples archaeological museum
Capodimonte museum in Naples
San Carlo opera house in Naples
Amalfi
Ravello
Paestum
Salerno
The Royal Palace at Caserta
The Abbey at Cassino
La Mortella gardens on Ischia
Axel Munthe museum on Capri
Rome
Choice of activities
Visit to Mozzarella cheese making factory
Visit to Limoncello making factory
Ice-cream making demonstration and tasting
Organised light lunches in local trattorias
Art sessions in unique settings for sketching or water colour
Basic introduction to the Italian language
Tours of the local countryside
Tour of Sorrento's historic centre
Visit to Sorrento's museums
Sorrento musical evening
Sorrento based support
Throughout the visit a representative will be allocated to the group to assist the organiser 24/7. This enables the organiser to concentrate on achieving the school's objectives and pupil aspirations and not be distracted by minor but sometimes time consuming issues.
For more information visit Friends of Sorrento